CUSTOMER SERVICE OR QUESTIONS CALL 763-438-0356 - WE SHIP TO CANADA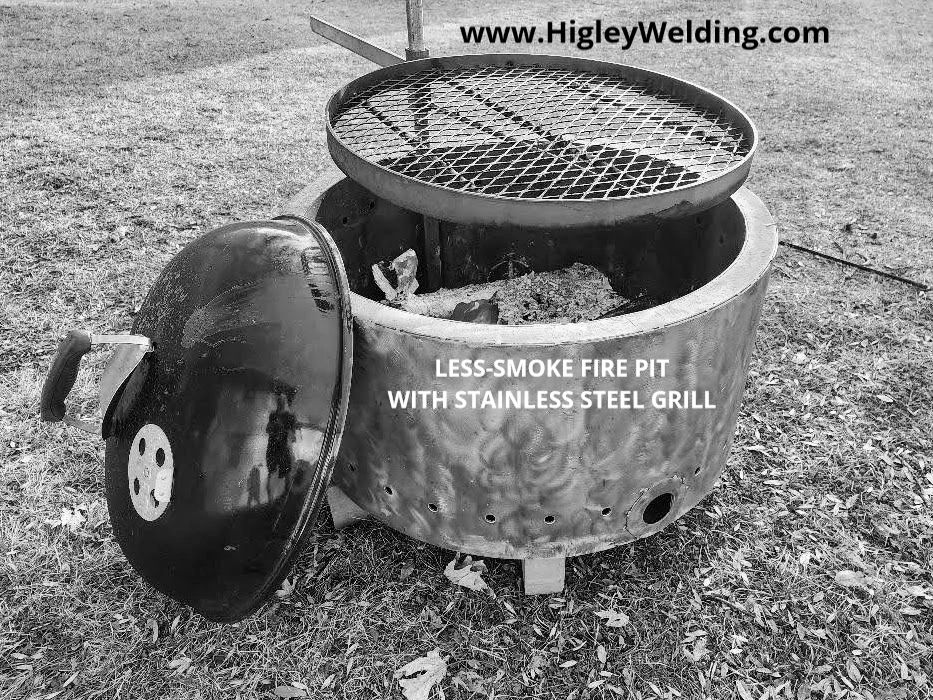 Less Smoke - Low Smoke - Smokeless Fire Pit Liners. Almost No Smoke!
HIGLEY WELDING
*Fire Pit Liner*Pit Covers *Spark Screens *Grills *Playground Digger *Special Needs Kid's 3 Wheel Bicycle Axles
FIRE PIT LINERS ROLLED ANY SIZE UP TO 12 FT DIA.